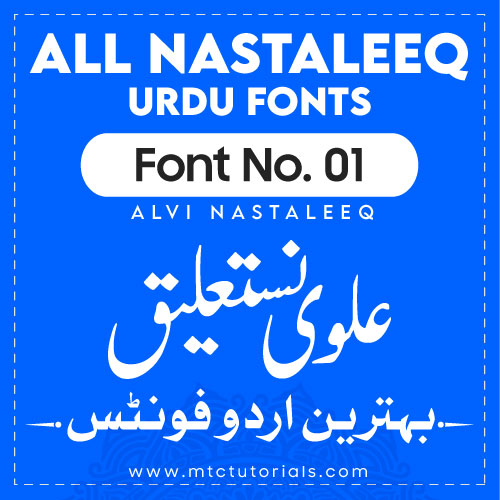 Version

01

Download

86

File Size

6.27 MB

File Count

1

Create Date

September 21, 2023

Last Updated

November 14, 2023
Alvi Nastaleeq Urdu Font Free Download
Alvi Nastaleeq Urdu Font : The Alvi Nastaaleq font is a type of font that is widely used for Urdu typography. It is a foreign look font family that is particularly popular in the Asian Pacific region, especially in Pakistan. The font was designed by Mr. Amjad Hussain Alvi, a font designer based in Pakistan.
Nastaleeq Urdu fonts free download
Alvi Nastaaleq font is known for its beautiful and artistic design, making it a preferred choice for graphics designers and individuals who want to write Urdu poetry or create visually appealing Urdu content. The font is available for free download and has been downloaded numerous times by users who appreciate its unique style.
Related Links