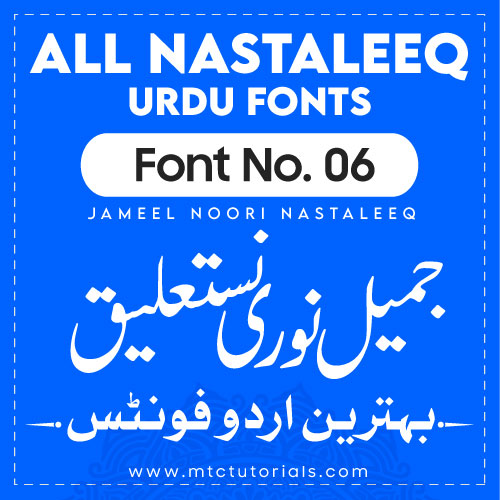 Version

06

Download

83

File Size

0.00 KB

File Count

1

Create Date

September 21, 2023

Last Updated

September 21, 2023
Jameel Noori Nastaleeq 2 Urdu Font
Jameel Noori Nastaleeq 2 Urdu Font. Jameel Noori Nastaleeq is a widely widely used Urdu font that embodies the essence of traditional calligraphic styles. It is known for its elegant and artistic design, making it a preferred choice for typesetting Urdu text in various contexts.
Jameel Noori Nastaleeq 2 Urdu Font
The font's intricate curves and embellishments add a touch of sophistication to Urdu typography. 'Jameel Noori Nastaleeq' is highly readable, ensuring clear and legible text for readers. It has become an integral part of Urdu publications, websites, and other media platforms, contributing to the preservation and promotion of the Urdu language.
Related Links